In 2008, fitness professional Sean Marszalek and food science expert Devenee Schumacher looked around at the growing number of protein supplement products, and didn't like what they saw. Too many artificial ingredients, artificial sweeteners, inferior protein concentrates, and very few options for people with certain dietary restrictions such as diabetes. Frankly, Sean couldn't find anything in the market that he could recommend to his health-conscious clients.
That's when they decided, it's About Time.
Sean and Devenee formed SDC Nutrition and launched the About Time brand of high quality whey protein isolate products. Through perseverance, refinement, and a fanatical belief in providing superior protein supplements for a healthy lifestyle, they have built a passionate and growing customer base across the world.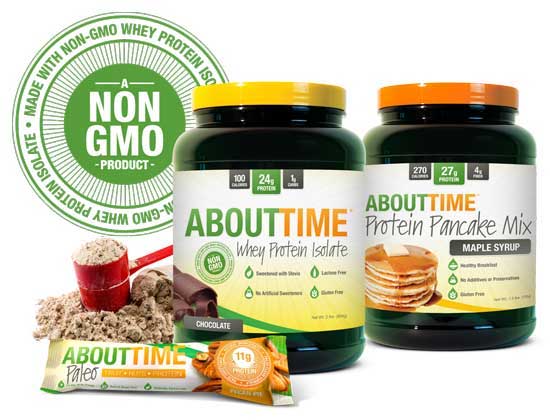 About Time is the flagship brand of SDC Nutrition, based in Pittsburgh, PA. SDC Nutrition was founded by food and fitness experts Sean Marszalek and Devenee Schumacher.
RETAILERS
If you are interested in carrying About Time products, or you are a fitness professional who wants to provide your clients with superior whey protein, click here to get started.
Meet The Team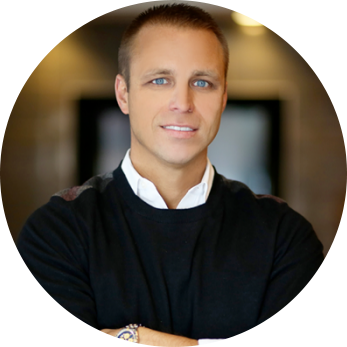 Sean Marszalek
Founder and CEO
Early on as a fitness trainer, Sean understood that what you put into your body was just as important as how you physically trained your body. Achieving personal fitness goals and maintaining an active lifestyle demanded proper nutrition. If no one offered a naturally pure supplement he could endorse for his clients, he would create one himself.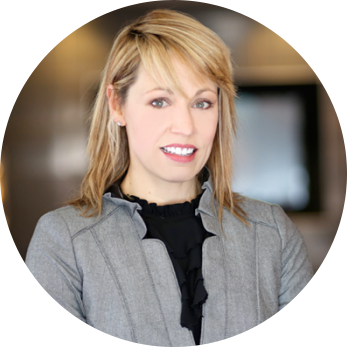 Devenee Schumacher
Founder and VP of Marketing
Co-founder of SDC Nutrition, Devenee has held various leadership positions in the business sector. She graduated from The PA Culinary Institute in 2001. Her experience in the kitchen allows her to create products that are built to meet the various needs of SDC's customers.
WHY ABOUT TIME
Expect more from your protein supplements and meal replacement bars. About Time is simply the cleanest, best-tasting protein family of nutritional products on the market today. Whether you're looking for a whey protein isolate, a pre-workout supplement, on-the-go snacks, or a vegan protein, About Time has a high quality product designed to meet your needs while tasting great. At About Time, we are passionate about nutrition. That's why we design our products to be nutritionally superior to other options without resorting to artificial flavors or artificial sweeteners. Trust us, your body will feel the difference. Our Natural products are ideal for everyone, including athletes in training, those leading an active lifestyle, and those looking for help with weight management or other clinical nutrition needs.
a